Een nieuwe camera met hoge resolutie bij het CSIRO zal in negen maanden tijd een miljoen plantensoorten fotograferen, terwijl onderzoekers onderzoeken hoe de natuurlijke wereld verandert.
De plantobjecten, waarvan vele al een eeuw geleden zijn verzameld, worden opgeslagen in het Australian National Herbarium in Canberra, maar volgens CSIRO-groepsleider voor digitalisering Pete Thrall zou het ongeveer acht jaar duren om alle exemplaren te digitaliseren met een gewone camera.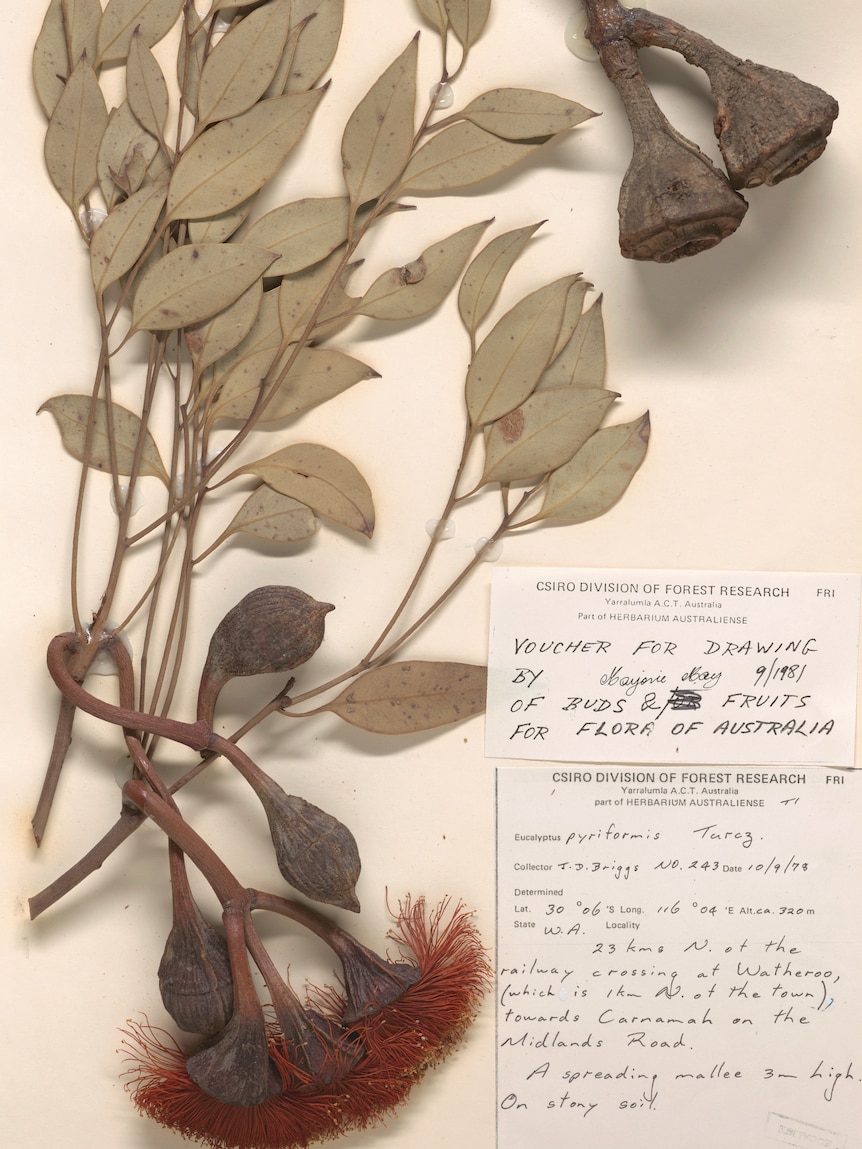 In plaats daarvan zal een nieuwe camera van 100 megapixels, bevestigd aan een transportband, onderzoekers helpen om tot 5.000 foto's per dag te maken.
Na slechts een paar maanden vormen de beelden dan een digitale verzameling, die kan worden onderzocht om veranderingen in de natuurlijke wereld in de loop van de tijd te beoordelen.
"Het digitaliseren van het herbarium is een enorme stap voorwaarts voor het delen van specimens voor onderzoek," zei de heer Thrall.
"Het maken van een gedigitaliseerde replica biedt ook veiligheid voor de onvervangbare fysieke exemplaren van het herbarium."
Meer details dan op het eerste gezicht lijkt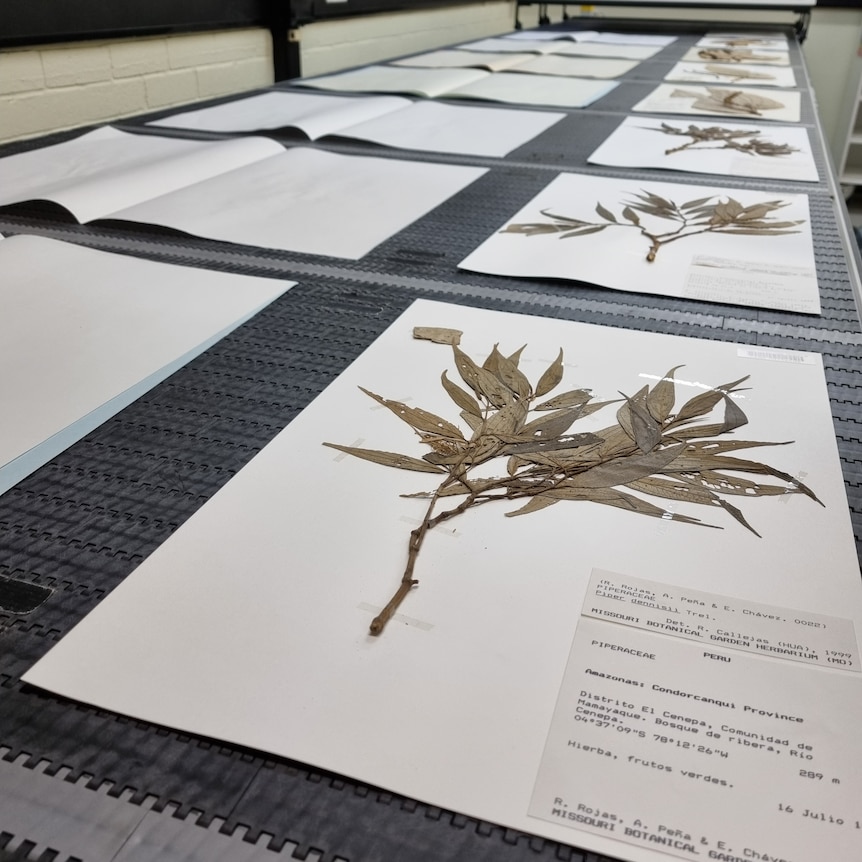 Postdoctoraal onderzoeker, dr. Abdelwahed Khamis, zei dat de foto van hogere kwaliteit ook meer kenmerken van de planten zou kunnen onthullen dan bij gebruik van een gewone camera of het blote oog.
"De bladeren, het fruit, de stengels… we kunnen ze op betrouwbare wijze detecteren vanaf de digitale replica," zei hij.
Maar hij zei dat het grootste voordeel van het digitaliseren van de plantenspecimens was dat de collectie dan beschikbaar zou zijn voor andere onderzoekers om te onderzoeken hoe planten reageerden op veranderingen in de natuurlijke omgeving, zoals die veroorzaakt door klimaatverandering en extreme weersomstandigheden.
"Dit is als de basistaak of de basisopdracht van waaruit experts verder kunnen gaan."
De heer Thrall zei dat er al interesse was van onderzoekers om de langetermijneffecten van de Black Summer-bosbranden te onderzoeken.
"Weten welke soorten er zijn, hoe zeldzaam ze zijn… dit soort informatie dat we uit collecties kunnen halen, kan ons helpen om dat soort beoordelingen te maken," zei hij.
Geplaatst , bijgewerkt